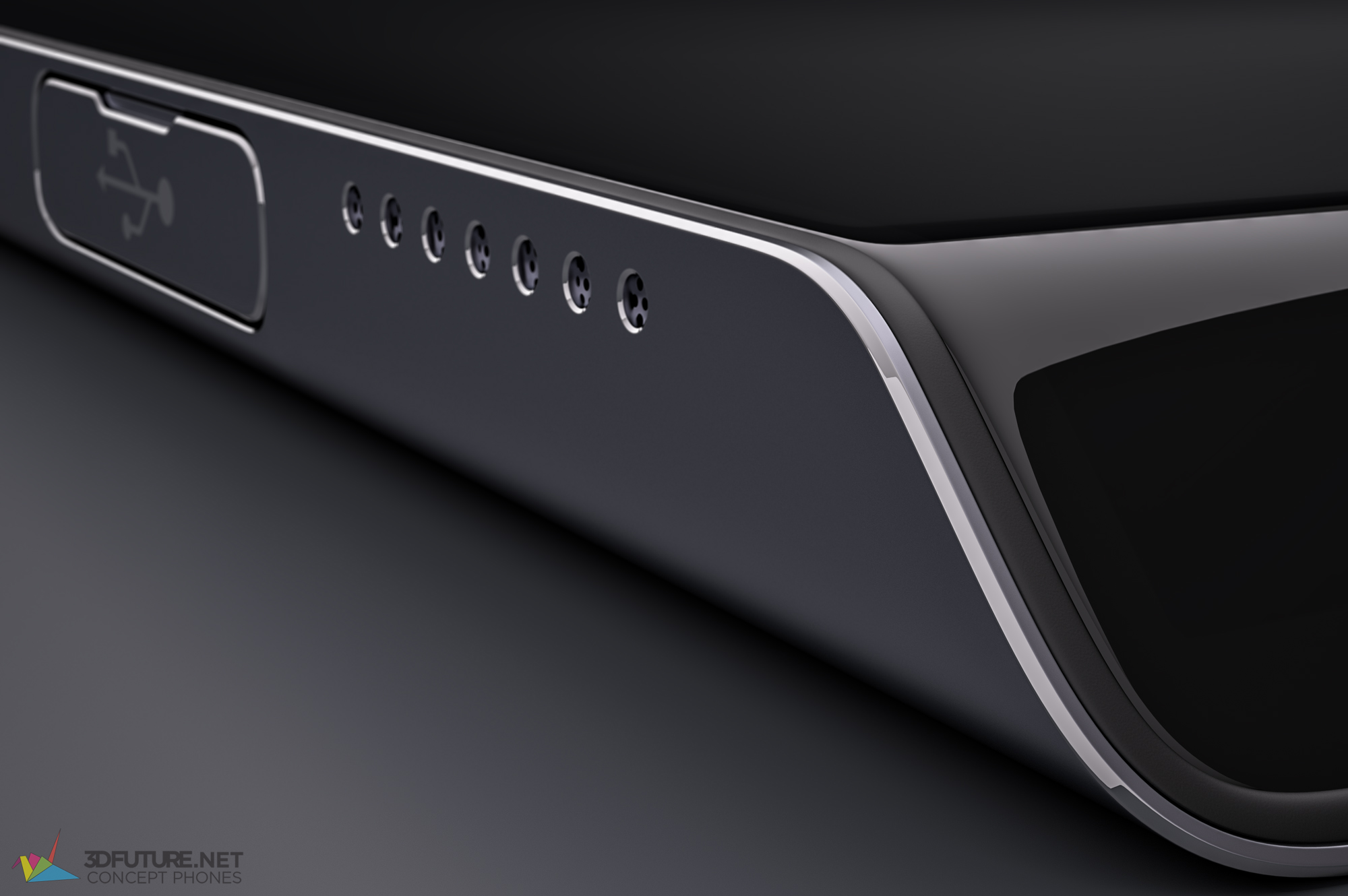 3DFuture studio is excited to present a brand new concept images based on one of the latest Samsung patent. This concept depict the new Samsung Galaxy S7 Edge for 2016 with revised edges. The new device has display with edges on the top and on the bottom of the phone instead of the sides as the former SG6 edge.  With this change and full metal body it looks much more luxury than any other previous S-line phone in hisory.
The concept Samsung Galaxy S7 Edge features several design attributes adopted with previous phones -buttons, speaker, microphone etc. The phone will be waterproofed as we can see that the usb slot is nicely covered.
Based on previous year Samsung would like to keep innovate design elements of their flagship line as it looks like the only way to get closer to their biggest rival with iPhone 6S..